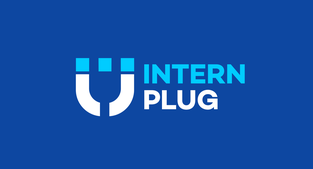 InternPlug.com is a dedicated internship search and recruitment portal where companies and organizations can find and hire talented individuals to fill up internship roles in their companies and applicants can sign up, create a profile and get matched with internship opportunities.
InternPlug was created to be a platform dedicated to helping students, fresh graduates or anyone who is just starting out or in the process of a career change with little to no work experience to get internships and entry-level jobs for them to acquire work experience to progress in their career journey.
Our goal is to bridge the gap between Interns (graduates, undergraduates or anyone) and Internship Opportunities (companies/employers).
Why InternPlug?
It is true that there are various job sites and recruitment platforms out there but there are only a very few of such platforms that are focused solely on Internship recruitment and that is why we are building InternPlug.
The idea for InternPlug came from the need to have a "one-stop-shop" for internships and interns.
A platform where potential interns and employers can be matched quickly and easily!
What we offer!
We offer an "end-to-end" internship recruitment platform that will help companies and organizations to manage their interns' recruitment process via one dashboard.
Our platform allows interns to apply to opportunities that pick their interest and match their skillsets while also allowing employers or recruiters to view, sort and manage applications from their employer's dashboard; no more checking of emails or sorting applicants via third party applications! InternPlug does it all!
Our goal is to make finding internship opportunities and recruiting interns as easy as possible!
We are happy to have you on-board and we hope you enjoy using our services.
Best wishes,
Joe and the InternPlug Team.