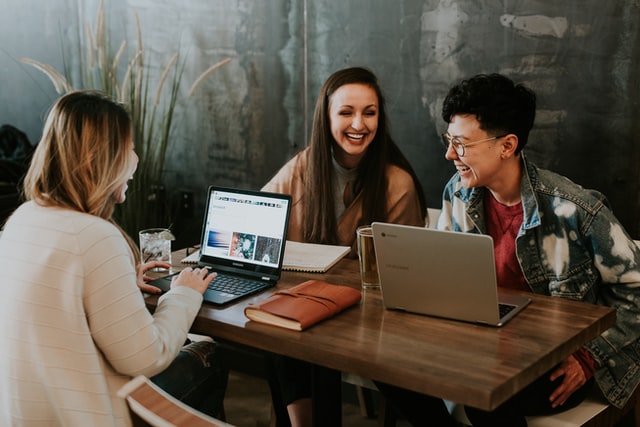 Are you looking to optimize your internship experience? If yes, you are in the right place.
Apart from enabling you to put those concepts & theories, you learned in college to the test, internship roles can also provide invaluable career-changing experiences for people who wish to try out a new industry sector.
You'll need to acquire additional work experience to make you more employable before making career-related moves.
Because of the recent shortage in global work skills, building your career experience is not exaggerated and internship roles are unique learning experiences that have gotten more important over the years; especially in terms of their benefits.
But let's be clear, internships aren't spoon-fed learning processes in college, they typically consist of pressure-filled workload that will help you learn work basics as well as develop the skills you'll need to advance your career professionally.
It doesn't matter what you studied in college or which industry sector you prefer, employers nowadays always lookout for basic work experience, traits, and skillsets when hiring for internship roles and entry-level jobs.
Completing internships successfully will indicate to your future employers that you can perform in a particular work environment and that you can be trusted to handle projects and function independently in the competitive world of work.
According to recent surveys, employers are becoming more reluctant to fill vacant positions due to the lack of workplace competencies in most candidates especially in areas that require technical competencies.
So, if you're not acquiring knowledge while honing your work skills with internship roles, you could easily be overlooked for future job opportunities.
In this post, we've highlighted 7 top internship skills you can learn to impress employers nowadays. So pay close attention.
1. Communication Skills
There are various ways to communicate these days, but potential employers tend to look towards your ability to speak and write professionally.
You must make the best of every opportunity to demonstrate your verbal skills & writing prowess. Your resume & cover letter must be engaging in well-written format, and you should also be able to supply thoughtful answers to likely interview questions.
Your ability to communicate effectively by conveying information and translating ideas among your coworkers, supervisors, or clients, becomes essential in any field.
2. Experience of Work
Yes, we all need work experience before we can be considered as employable but don't be deceived, it isn't quite the same as this next skill.
It's something we tend to overlook when taking on an internship role but, getting an experience of your career of choice and the hands-on knowledge that can only be acquired by actually working at a business are two very different things.
Experience of work will involve you learning more than you have ever known about workplace politics and office relationships; which brings us to our next skill:
3. Teamwork Skills
Internships are professional roles where every team member must work together to accomplish any task. During internships, you'll have to remain focused on the team's goals. You should also develop a patient, positive, and considerate attitude whenever disagreement arises among members of your team.
4. Software Education
As our world becomes increasingly reliant on technology, we must look at every opportunity to improve our software skills to become more capable future employees.
Internships are an excellent opportunity for all-round improvement. Apart from making your resume look good, they have so much more to give. By learning to use software like Adobe Photoshop, Acrobat, or InDesign, during an advertising internship, you can deliver more value at a future job.
Moreover, because many software skills are transferable across different industries, you can switch professions and remain relevant.
5. Critical Thinking & Problem Solving Skills
Here, we are referring to your overall problem-solving skills; your ability to evaluate and analyze an issue or a situation and then respond effectively.
This can be demonstrated by your enthusiasm to ask questions and examine issues from various angles. Internship roles will help you think critically to provide creative solutions to work challenges. This is a skill that is highly valued and emphasized by many by employers.
6. Project Management Skills
You must learn how to cope with workload early in your career. Internships offer excellent learning experiences in this regard. You'll learn to take responsibility and prioritize your career goals.
And if you haven't developed adequate project management skills, your internship supervisor will likely give you a few pointers on the best ways to resolve work problems. These solutions may involve you getting a work planner to map out your daily goals and targets so you and your team members can be aware of them.
On the other hand, at non-internship, full-time job roles, your manager probably won't have the time to mentor you hence learning how to properly manage work projects during internships becomes crucial for your future performance.
7. Networking
Proper networking is another valuable skill you can learn during your internship.
While you may most likely be working as part of a departmental team, exploring outside the box options is also a great experience that will certainly improve your overall communication with others.
Here's how:
Talk To Everyone

. Once people know how good you are at your work, you'll be the first person they think about whenever a referral opportunity is available.
Connect Via Social Networking Platforms

. Regardless of the relationship – business or personal – social media channels offer an excellent opportunity to connect directly and keep in touch with others nowadays.

However, in this case, you must ensure that you maintain professional and appropriate relations.
Distribute Your Business Cards

. That's right; even today, handing out business cards during and after your internship program is still an effective way to connect with influencers & industry leaders.
The best part about networking is that you can still keep the conversation going even after you have completed your internship. All you have to do is check-in politely with your colleagues and internship supervisors once in a while for communication of relevant news or even to render your services if needed.
The Takeaway
There many skills that you can acquire during your internship period, the important thing is to have an open mind and be willing to learn. Learning appropriate skills during your internship will help you advance your career and prepare you better for future employment roles.
---
---