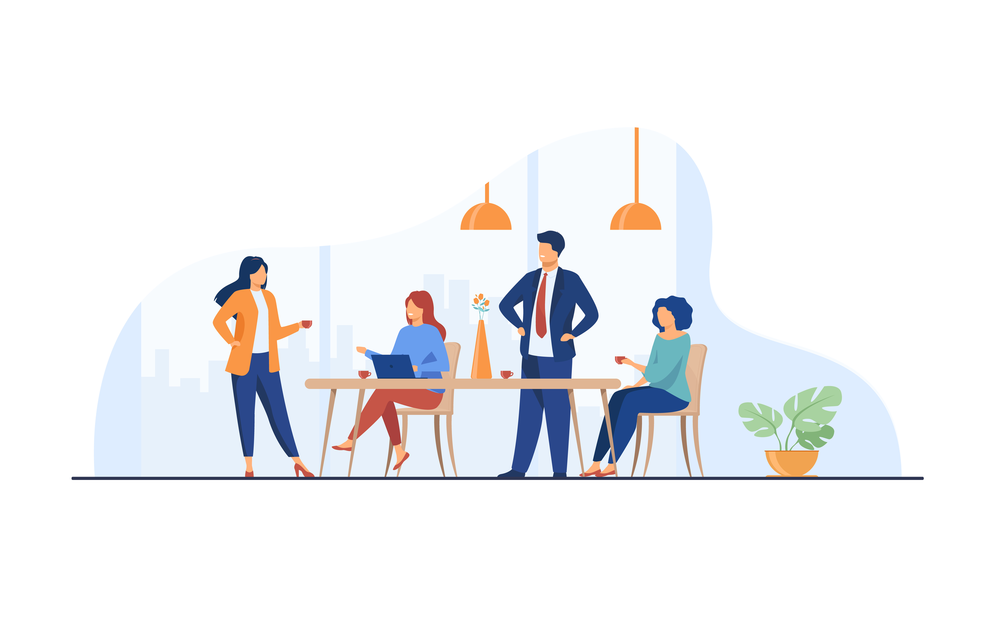 In today's labour market, work experience has become an essential commodity which most business owners look out for when deciding on who finally gets the employment nod and Internship is a good way to get some experience.
Whether you're an ambitious college student with career goals, a graduate seeking employment, or a worker looking to make an industry switch, it is strongly advised that you take advantage of work experience opportunities to give you a competitive edge over your peers, and this is precisely where internship roles can make all the difference.
But what exactly is an internship and how can you identify & get the right one for you? Keep reading this post to find out about internship basics and the best ways to harness them.
Why do we do Internships?
Why do we do internships? An internship can best be described as practical work experience programs offered by employers for a specified period. Their purpose is to give potential employees entry-level exposure to their chosen industry.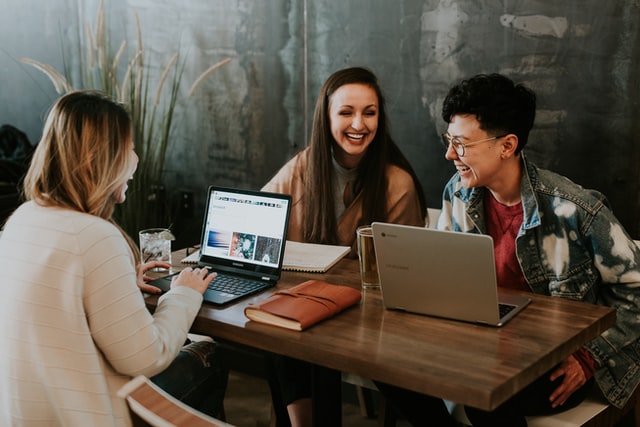 Each internship experience is unique. Some interns work full-time while others work part-time. Internship roles are mostly targeted at students and fresh college graduates, who can work between 1-to-4 month periods to gain practical research or on-the-job experience at their chosen organization.
Some internship periods could last for only a week while others could last up to a year. While internships are typically unpaid, voluntary roles, you can also receive a payment that is based on an agreement with your employers – preferably in written form.
So which types of companies are best for internships? Internships can be done in wide-ranging industry sectors, which may include engineering, graphic design, sales, marketing, I.T, management, and lots more.
There are also a variety of soft skills you can develop throughout your internship periods such as communication skills, creative problem solving, personal effectiveness, influencing skills, and presentation skills.
And while full-time employment isn't guaranteed after the internship period elapses, lots of employers get to train & evaluate their future employees with internships. The firsthand experience acquired on the job is equally valuable to anything you can learn during your studies.
Moreover, you can't fully appreciate the inner-workings of a job until you have actually spent some time working in that environment.
Internship roles will also enable you to try out and develop those theories you learned while in college as well as offer you some insight into what the work entails. You can also strengthen your CV by gaining practical skills that will ultimately make you more employable.
Your skills will be tested in real-life situations while you get to explore your chosen career path.
Or perhaps your career aspirations have recently changed and you now wish to switch careers; internship roles can then be used as a sampling option whereby you are faced with the realities of the industry you're eyeing before embarking on that long-term career move.
Nowadays, however, we are sometimes confused by the difference between internships and apprenticeships. And although internships are quite similar to apprenticeships in terms of practical training, this is where their similarities end.
What is the Difference between Internships & Apprenticeship
Both internships and apprenticeships are learning models that provide entry-level career knowledge and experiences but they function in different ways.
While any college grad must complete an internship before seeking employment, an apprenticeship, on the other hand, will almost certainly guarantee you lucrative employment upon successful completion.
Apprenticeships can best be described as paid skill learning programs within the work environment.
An internship is basically a surface-level learning model that typically provides you with a general impression of an industry or position over a short period of time. Hence, internship roles are often suitable for candidates seeking to explore their interests while deciding on what their best options are.
You can describe internships as opportunities to learn before earning.
In contrast, apprenticeships traditionally began during the Middle Ages where novices were assigned to learn a skill or trade under expert supervision.
As an apprentice, you won't be performing mundane tasks like making copies and grabbing coffee – you're thrown in at deep end alongside the veterans.
You get to learn business processes from thriving companies and executives under the apprenticeship model. You'll learn design from expert designers or the latest business strategies from leading entrepreneurs, experts, and top educators.
Why Do Companies Offer Internships?
An increasing number of businesses are realizing the benefits of running internship programs.
Did you know that interns can bring an array of perspectives and benefits to a company?
Moreover, recent statistics have shown that approximately forty per cent of full-time employees get employed through well-supervised company internship programs. This is likely because interns are already familiar with the inner workings of the company.
Here are a few compelling reasons for businesses to engage interns:
One of the biggest benefits of a working internship program is the discovery of employable talent without having to sift through countless resumes or hold dozens of interviews for candidates to determine which ones are qualified.
They open up new and unique possibilities for talent that probably wouldn't have been found through conventional hiring methods.
Also, an intern will seek to work for longer with a company, instead of looking to bail at the first chance they get.
Overall Reduction in Employee Workload
Internship programs can also be used as brilliant opportunities to get some extra hands involved on the job especially in situations where there is a task or project overload as a result of excessive workload being shared among too few people.
By assigning some of the more straightforward, short-term roles, projects, and tasks to eager interns who are looking to learn something new by understanding the business process, you give them more opportunities to work instead of using full-time employees who can take a break or work on other less demanding issues.
Increased Productivity & Retention
That's right; businesses can achieve higher productivity & retention rates through their internship programs.
Besides just having extra hands to help out with tasks & projects, interns are eager to learn and can bring tons of energy to the business. They're always looking for the chance to impress and prove their worth to their potential employer.
Moreover, such positive behaviour and energy tend to transfer to other employees, thus improving the general work environment by encouraging new ideas and adding to the company culture.
What Roles Do Interns Typically Perform?
The fact is internship roles have become indispensable opportunities especially on account of the stiff job competition currently being experienced in workplaces all over the world.
While internship positions traditionally don't involve pay, others provide a paycheck. And if you're thinking internships can be completed easily by making copies and fetching coffee for your colleagues while generally riding on the coattails of your team's achievements, you would be mistaken.
Modern internship roles have become equally challenging and laden with responsibility as full-time jobs. You can be better prepared for your internship position by knowing what to expect so you can enter into it with the right mindset.
Here are some primary roles and responsibilities of an intern:
Conducting research is typically a time-consuming activity and a detail-oriented task which a full-time employee might not be able to accommodate and cope with.
Enter the intern.
An intern can compile statistics and browse the internet to validate facts and the viability of a campaign, an idea, or an initiative.
Furthermore, interns can interview customers, business partners, and industry stakeholders to gather info on pressing issues. This information gathering process will ultimately help to improve and streamline business operations.
Assist With Everyday Tasks
Interns aren't expected to take charge of any critical work projects immediately. But since you're being groomed to manage important projects in the near future, you can expect your employer to allocate both general and specific errands to you which will ultimately educate you on the inner workings of the organization while improving your skills and also providing your employer with a platform to assess your general skill set.
Examples of an intern's day-to-day roles & responsibilities include emails & social media management, performing clerical duties, and event handling.
Observe Experts by Job Shadowing
This is a practice that has recently become a workplace norm. It typically involves observing someone – usually an expert – while they perform their daily activities and duties.
The objective of job shadowing is to provide the intern with indirect experience and knowledge of what the job entails. You'll find this practice is already quite popular in more practical industry sectors such as healthcare and engineering.
While this next internship role isn't necessarily an official requirement, the truth is it might as well be. The process involves establishing and developing working relationships with your colleagues, employers, supervisors, potential clients, and customers.
If you wish to build a successful career, you will need all the backing and support you can get from people in relevant positions. Moreover, developing a good rapport with clients & customers is always advantageous for any business.
What

Kind of Preparation is Required for Internships?
As an Intern, you can get ready for an internship position the same way you would prepare for any job interview by information gathering and having adequate knowledge about your chosen organization. You must also develop genuine interest and enthusiasm about working with them.
As an Intern, you should practice how to describe your skills, goals, and strengths comfortably without reciting memorized responses.
What are the Benefits of Internships?
All this info seems awesome so far but are internships really worth it? Of course, they are especially because finding a job nowadays can be considerably challenging without any prior work experience. Internship positions are an excellent learning model for students in college, recent graduates, or people who're looking to change their career.
Besides gaining valuable work experience, here are a few other ways internships can better prepare you for today's workplace demands:
Develop & Refine Your Skills
Internships will assist you in learning about your strengths & weaknesses. The feedback you receive from your supervisors, clients, employers, and other established people in the industry, can serve as a unique opportunity for self-discovery.
As an intern, you must accept criticism and learn from your mistakes. Observe and ask questions about things you do not know so you can improve during your internship training experience.
Acquire a Competitive Edge
This is an essential benefit of internships that will help you stand out among other potential employees. The internship experience will make you more marketable since you can handle more responsibilities with less training.
Moreover, you can command a higher starting salary than other potential employees seeking to join the workforce or start a new career without prior internship experience.
You'll discover that a lot of internship positions attract payment which means you can make money while gaining valuable work experience. Although the amount of payment you are eligible to receive is dependent on an agreement between you and your employer, paid internships are a great way to receive money to fund your expenses and college tuition.
Referees, Networks & Referrals
Let's be clear; internships are all about providing useful future contacts.
It really doesn't matter if the company where you intern cannot offer you full employment after the specified period elapses, they can provide you with useful referrals especially if you have developed a good rapport and demonstrated a satisfactory work ethic in the presence of your bosses and colleagues.
You must, however, keep in touch with them after your internship ends, so you can reap other benefits apart from industry experience alone. Good referrals will go a long way with helping you land more advanced job positions within your industry of choice.
Unpaid internships can also pay off eventually if you are backed by solid referees and a robust resume.
How to Apply For Internships
Even if you're still in school and are lacking significant industry experience, internship roles are excellent opportunities you can use to improve on your qualifications, skills, and attitude. You too can fully harness internships by putting together an impressive resume and sending out applications to places that will get you started on your chosen career path.
Fortunately, there are generic websites where interns can browse for internship opportunities.
Websites like InternPlug, Glassdoor, ZipRecruiter, and CareerBuilder are examples of proven internship portals you can check out. They have geographic location filters you can use to narrow down your job search.
You can also ask your teachers and guidance counsellors (if you're still in college) or attend career fairs hosted by colleges in your vicinity. They tend to attract recruiters who're on the lookout for potential employees.
Final Thoughts
Internships are usually short-term but they can shape your entire career. A bright future is guaranteed if you remain positive, work hard, and develop positive relationships.
---
---